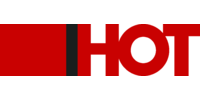 HOT Engineering - A Member of the HOT Energy Group
Beschrijving
The HOT Energy Group (HOT) is a technology driven, multidisciplinary and independent organisation serving the energy industry and supporting our customers with their energy transition. With 30+ of specialist experience in the subsurface domain, HOT's disruptive innovations, pioneering workflows & integrated solutions help to minimise exploration & field development risks. HOT provides a wide range…
The HOT Energy Group (HOT) is a technology driven, multidisciplinary and independent organisation serving the energy industry and supporting our customers with their energy transition. With 30+ of specialist experience in the subsurface domain, HOT's disruptive innovations, pioneering workflows & integrated solutions help to minimise exploration & field development risks. HOT provides a wide range of services reflecting the latest thinking, development & technologies in the industry and works side by side with its partners across the globe to deliver best practices and timely solutions. HOT's global footprint is supported by HOT offices in Austria, Germany, Libya and the UAE and a network of alliance and representative offices.
HOT Engineering is the leading E&P reservoir consultancy and training & knowledge transfer organisation. HOT is one of the most trusted providers of advanced & integrated subsurface technologies & workflows, and it is well positioned to offer state-of-the-art training. HOT offers fully integrated services from geophysical interpretation & reservoir characterisation, all the way through to reservoir modelling, flow simulation, field development and EOR. HOT's leading-edge solutions provide reliable reservoir forecasts, maximising the value of maturing fields.
HOT Microfluidics is the provider of turnkey microfluidic solutions for IOR/EOR applications. The pioneering, fast & cost-effective Rock-on-a-Chip approach provides unmatched IOR/EOR process visualisation, chemicals screening & EOR process optimisation capabilities and yields an unrivalled understanding of EOR processes, pore-scale oil mobilisation & trapping mechanisms.
HOT FirmSoft Solutions FZ-LLC (HOT) consolidates the HOT Energy Group's software development and licensing expertise. Its flagship product SenEx (Sensitivity Explorer) is a game-changer for assisted history matching, developed over 10+ years and applied successfully in numerous field development studies.
Ervaring met HOT Engineering - A Member of the HOT Energy Group?
Heb je een training, opleiding of cursus gevolgd bij HOT Engineering - A Member of the HOT Energy Group? Help anderen en deel je ervaring op Springest!
Als dank doneert Springest € 1,- aan Stichting Edukans.
Deel je ervaring
Deel je ervaring
Deel je ervaring en help anderen kiezen. Als dank voor de moeite doneert Springest € 1,- aan Stichting Edukans.
Springest helpt je groeien.
Springest is de site waar je alles vindt voor je persoonlijke ontwikkeling. Voor particulieren én organisaties. Lees ervaringen van andere deelnemers en overleg met onze adviseurs.
Alles waarvan je verder kunt leren

Hulp bij het zoeken en inschrijven

Gratis informatie aanvragen

Ervaringen van deelnemers

Ook voor leren in je organisatie

Inschrijven met laagste prijsgarantie